Scythian, a Washington DC-based band, is coming to Tampa and Sarasota the beginning of February. They'll be at the New World Brewery in Tampa on Thursday, Feb. 5th and in Sarasota on Friday, Feb. 6th for a WSLR 96.5 fundraiser.

If you've never heard Scythian, you can listen to their tunes on ReverbNation (click the picture below), but they really must be experienced live. They put on a fantastic show that is guaranteed to get people up on their feet, dancing and clapping and singing along. You can get more info on the guys on ReverbNation as well.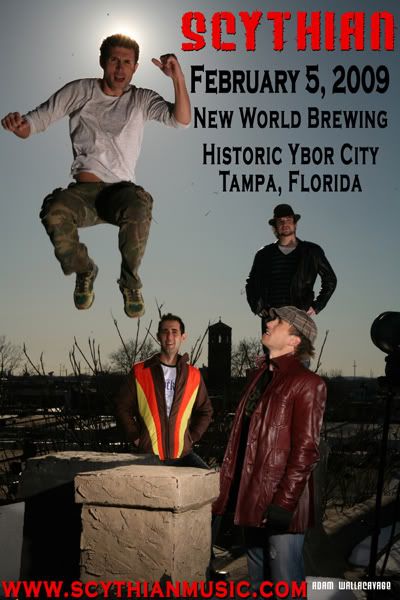 Dubbed by The Washington Post as "one of DC's most energetic and eclectic bands" Scythian (sith-ee-yin) falls nothing short of a "party band". Their high-energy, adrenaline-peddling, interactive brand of music has one goal in mind - to get people on their feet and dancing. The crowd is an essential element of each show and Scythian relies heavily on crowd participation to get people involved and loosened up. As The Washington Post states, their results are always the same: ""the band's enthusiasm is contagious, and shows seem to end with everyone dancing, jumping around or hoisting glasses." Led by a pair of young raging fiddlers, Scythian has a great respect and admiration for the traditional - the foundation of their music; nevertheless, Scythian is not afraid to wink at convention in search of a little fun, lending them an appeal to young and old alike.